Guitar Wood for Acoustic & Solid Body Guitars. The largest online selection of guitar woods in the world.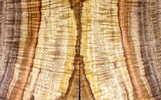 Myrtlewood Guitar Wood - An exotic hardwood which grows only along the Northern California and Southern Oregon coastal region. Myrtlewood occurs in beautifully figured and burled patterns, and in a wide range of colors. It is very hard wood with fine interwoven fiber. Tonally, it has superb projection and sustain, and a very full and beautifully balanced sound. This superior tonewood is perfect for both acoustic and electric guitars.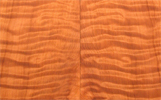 Redwood Guitar Wood - Another tonally superior wood from the coastal mountains of Northern California. We stock salvaged old growth Redwood, in burl, straight and curly grain. This beautiful tight grain wood provides the finest quality acoustic guitar soundboards, highly resonate solid bodies, and stunning, intensely figured tops for electric guitars.
Port Orford Cedar Guitar Wood - Actually a rare variety of Cypress (Lawson Cypress) which grows along the S. Oregon Coast where it's endured for over 50 million years. This is an incredibly light weight, yet tough wood possessing phenomenal tonal qualities. Acoustic and electric guitars made of POC are light weight and sound magnificent.
Sitka Spruce Guitar Wood - An industry standard, tough and well suited for soundboards. Our current selection is old growth, originally harvested from the Olympic Peninsula in Washington State during the mid 1900's, processed into soundboards, and then stacked in storage for over 30 years until we acquired it. The wood is tight grain with strong medullary rays in most sets and a bit of curl and bearclaw as well.
Western Redcedar Guitar Wood - (Thuja plicata) Like the other "Cedars" growing throughout the Pacific NW, this is actually another variation of Cypress. Redcedar is very light weight with excellent stiffness and possesses phenomenal tonal qualities. Response, projection, sustain and harmonic complexity are all truly extraordinary.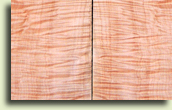 Maple Guitar Wood - Available in a variety of Fiddle Back, Quilted, Burled, Birdseye and Spalted patterns. We have an excellent inventory of select Western Big Leaf and Eastern Rock Maple for musical instruments.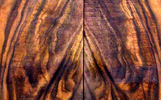 Claro Walnut Guitar Wood - (Juglans hindsii) from N. California & S. Oregon, possesses a beautiful purple brown tone, and is often highlighted with black, purple, green, golden and tan. It can be intensely figured and curly. Our stock is all air dried, allowing the wood to more effectively retain the beautiful colors and superior tonal qualities.
Bastogne Walnut Guitar Wood - Perhaps the rarest Walnut in the world, a cross between English and Claro Walnut which occurs less than 1 % of the time. Only a few of these trees exist. The colors and figuring are stunning. It's substantially harder than other Walnut varieties, similar to Rock Maple or old growth Brazilian Rosewood. Bastogne Walnut is highly prized for tonewood, gunstocks, and fine furniture.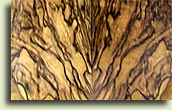 Franquette Walnut Guitar Wood - aka Carpathian/English Walnut. The Franquette is a very old Walnut variety, originating in Persia. For centuries it was cultivated for nut production, but is now being replaced with more productive hybrids. Franquette Walnut is very dense and hard with spectacular high contrast marbling. It is highly prized for the finest gun stocks and furniture. The tonal qualities are excellent.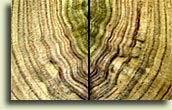 Pistachio Guitar Wood - This is the variety of Pistachio grown commercially for nut production. The wood is very dense and hard, similar to Ebony. The colors include green, red, white, and tan to dark brown, in stunning patterns of contracting bands. Pistachio has excellent tonal qualities and a most unique look.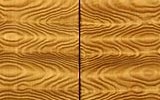 Douglas Fir Guitar Wood - An ideal wood for use as acoustic guitar soundboards, backs and sides, and bracing wood, and for electric guitar body blanks, tone panels and top sets. The tonal qualities of old growth Douglas fir are astonishing. Response, projection, sustain and harmonic complexity are all notably superior, as are lateral stiffness and workability. Available in fine straight grain or wildly figured.
Guitar wood to improve the look, sound and playability of your next guitar...!
Guitar wood from the Pacific Northwest by Oregon Wild Wood is the choice of many luthiers who demand the highest quality wood for their guitars. The guitar wood we offer is sourced in ecologically friendly ways including forest and urban salvage, commercial fruit and nut grove salvage, recycling and re-purposing. The guitars made from the wood sourced in these ways often provide interesting stories or history relating to the wood they were made from.
Oregon Wild Wood offers the largest online selection of guitar tonewood sets - all individually pictured. The right choice of wood will effect the tonal qualities, amplitude, weight, stability, playability and appearance of your next guitar.
Our entire inventory is hand-selected to be highly resonant, beautifully colored and figured - to look and sound it's best!